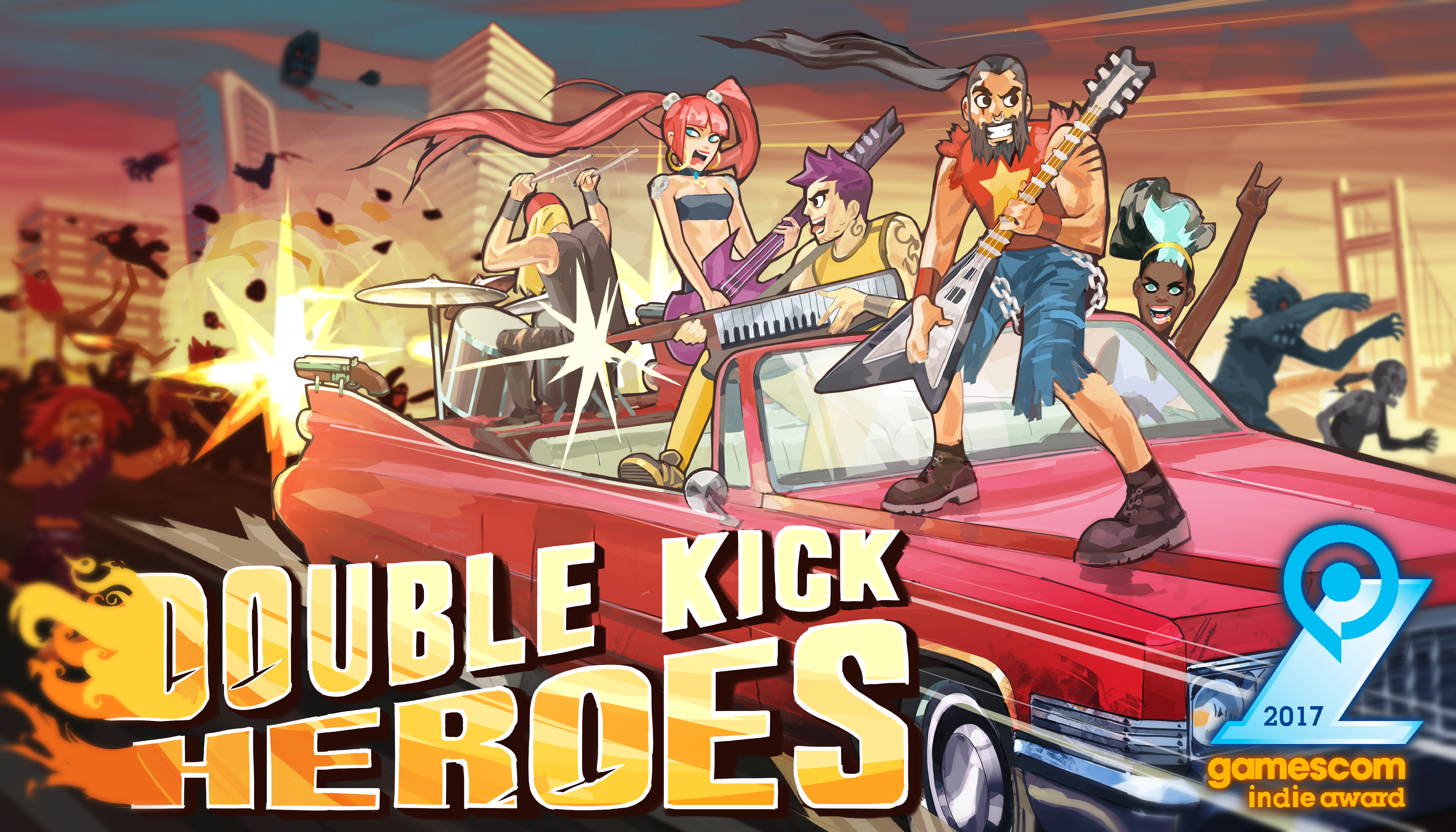 ---
Videos
Early Access - Reveal Date Trailer YouTube
Story Trailer YouTube
---
Images
---
Logo & Icon
---
Awards & Recognition
"Best Indie Game" Gamescom 2017
"Best Game to Play" Play Awards 2016
"Jury's Choice" Play Awards 2016
"Heart Crush" Animasia 2016
"Gold medal for Music, #10 for graphics, #15 overall" Ludum Dare #34, December 2015
"3rd Best Indie Game" Stunfest, May 2016
---
Selected Articles
---
Additional Links
Double Kick Heroes on Itch.io
Itch.Io is an independent game publishing platform and community headbangclub.itch.io.
Newsground
Featured and Frontpaged newgrounds.com.
Gamejolt
Featured and Frontpaged gamejolt.com.
Itch.io
Top shooter itch.io.
OST on Bandcamp
The banging sound of the year elmobo.bandcamp.com.
---
About Headbang Club
Boilerplate
Headbang.club was created for after Ludum Dare #34 in December 2015. Gyhyom, Blackmagic and Elmobo, three game developer pals, decided to make a crazy explosive rhythm game with a Tarantino and Rodriguez mood. They published Double Kick Heroes and after many praises from players, they decided to make it a bigger game.
More information
More information on Headbang Club, our logo & relevant media are available here.
---
---
presskit() by Rami Ismail (Vlambeer) - also thanks to these fine folks